Polished, smooth, and rejuvenated
paired well together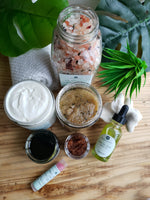 Let the beauty within shine!
Let the beauty within shine!
Here at Melange Organics, we are committed to giving you skincare made for you while prioritizing natural ingredients, positive body image, and breaking free from stereotypes. Our mission is to help everyone feel empowered in their bodies. We set aside harmful notions and bring forth positive reassurance. 
Our Favourite
All Organic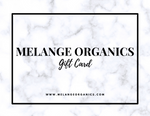 From Us, To You
Melange Organics Gift Card
Personalized gift card, perfect for any occasion. Something for everyone even if they are picky, and you can even collect rewards for yourself!
Buy Now
What our customers have to say...
Reviews
"I love using the organic Shea and coconut body butter, they last me a long time and smell AMAZING. I ordered the eucalyptus and mint as well as the coco and vanilla, and I'm glad I bought two so I could enjoy both wonderful smells! The formula is so smooth and leaves the skin feeling silky and soft, it's my favourite way to moisturize. I enjoy everything about this product and definitely will be buying again."

Breanne Campsall

"The cream I ordered from Melange Organics is smooth, well mixed and it went so perfectly on my skin. I had eczema on my skin and it calmed my skin. My order was body butter with eucalyptus and Mint and it smells so divine and my boys love it. I really appreciate this mixture because it blends seamlessly into the skin, Thank You."

Simone Carpio

"This is my favourite butter so far. Love the vanilla & coconut scent and the soft and creamy texture. Smell so delicious I want to eat it! Thank you! 🤗"

Ellen Diep-Lai

"I'm a huge fan of your butters! 😊"

Tabaya Anwar

"Hi Madhu, just wanted to say I love my body butter. Thank you so much for the quick delivery ! This is soo good. It leaves my skin feeling moisturized and soft all day. Such a great all natural product. And it smells amazing 😍 Thank you 😊"

Vashti Ramadyal

"I love Melange Organics' Butter Coco-Vanilla Body Cream and it's smooth texture. It is so moisturizing, soothing and smells fantastic!! I will be back for more!!"

Cecilia Tement

"First time to try Melange Organics' body butter and my experience using it. It's great for my skin. It's organic and natural you can not go wrong with that! I tried the french-vanilla scent my favourite one 😊, even my son is also a fan of organic cream so now we both use it."

Lorna Emma French

"Want an all-natural product that would make your skin oh-so-smooth and leaves you smelling like a dessert?? Look no further, this is the stuff for you! I have gone through two tubs of this and I am looking to get more.  I like that it melts when in contact with your skin. It makes it spreadable- IT'S LITERALLY BUTTER for your skin! It leaves me feeling hydrated and I only apply this once a day."

Czarina Reyes

"Melange Organics is my new go-to all-in-one skincare companion. I apply it immediately after showers and before long walks in the cold to prevent dryness. Most of all, I look forward to reapplying it just before getting into bed. The combination of scents and texture are relieving to both skin and soul... From eucalyptus and mint to coconut and vanilla, you can't go wrong with Melange Organics. You'll also be hard pressed to find the same level of value for skincare products elsewhere - high-quality, no-nonsense ingredients for such a down-to-earth price. The quantity you need at any one time is also minimal, so each product can stay with you for a while! One of the best investments I've made for my skin health all year."

Rachel Ding
Curbside pickup is available
Our Store
283 Gifford Dr.
Peterborough, ON, K9L1A6
Hours:
Mon-Fri: 9am-8pm
Sat: 10am-6pm
Sun: 1pm-5pm
Get directions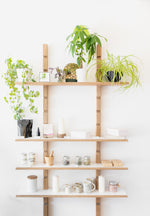 Our Store
Curbside pickup is available
283 Gifford Dr.
Peterborough, ON, K9L1A6
Hours:
Mon-Fri: 9am-8pm
Sat: 10am-6pm
Sun: 1pm-5pm
Get directions